Vin Lux has an extensive software structure that interfaces all operating systems enabling best-in-class service and real-time visibility to key data on the Vin Lux Portal.

Vin Lux Self Service Portal Help
Customers have link access to their inventory, order status, order entry, inbound order, address book, address lookup, POD retrieval, and EDI error code key information on a real time basis. Search results can be exported to a CSV file.
Main Home Screen
From the main screen the user can access all the portal features.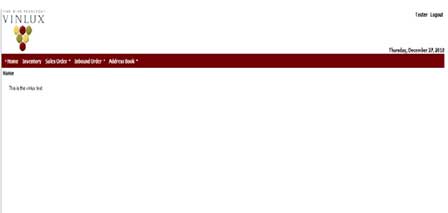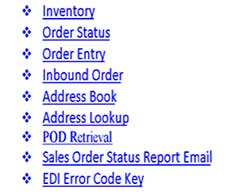 For additional portal training, please contact Cherryl Ann Kite at cherrylann.kite@vinluxtransport.com or call 707-265-4107 to set-up an appointment.